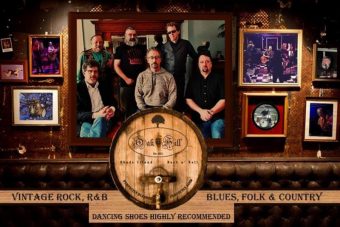 117 Washington Street
West Warwick,RI
April 30, 2016
7:00 PM

The Arctic Playhouse is proud to be sponsoring a fundraiser to benefit Community Autism Resources (CAR) Annual Parent Retreat. For over 20 years, Barry Prizant, Ph.D., Elaine Meyer, Ph.D. & Community Autism Resources, Inc. have been providing this retreat as an opportunity for parents of children with autism to step out of the craziness of everyday life and connect with others who understand their experience. The restorative benefits of getting away, enjoying nature and breaking the stress of everyday demands has had a profound impact on families, marriages and the individual with autism.
We are thrilled to be offering an evening of music and dancing with a performance by Barry Prizant and the Oak Hill Band! Tickets are $25 and include light refreshments and a cash bar. Please join us for a fun night of dancing and merriment as we raise money for a wonderful event that provides a weekend away for parents of children with autism.
Oak Hill, a local RI band who play a rowdy, danceable mix of good old Rock and Blues covers from the 60's to today will share their music as a fundraiser for CAR and the great work they do. Their music covers the Rolling Stones, Steve Miller, Tom Petty, Clapton, The Who, The Doors and a whole bunch more!