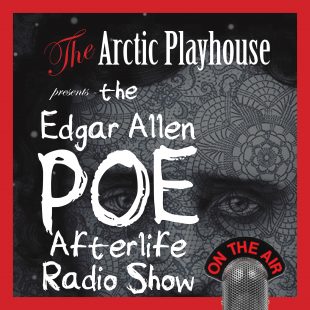 West Warwick,RI
November 4, 5, and 6 at 7:30 pm, 2021
November 7, 2021 at
2:00 PM

Thank you for your continued support of
The Arctic Playhouse
. We are writing today to inform you, that due to a medical issue with one our performers, that we must postpone this weekends run (
11/4-11/7
) of
The Edgar Allen Poe Afterlife Radio Show
. The medical issue is not COVID related and will not affect any other performances currently scheduled.
We know this may be disappointing and we apologize for any inconvenience. We are happy to offer the following options for the tickets that you have purchased.
Option 1: Leave your ticket as is and we will place it on the same day of the week and in the general seat location previously selected when the show dates are announced (Spring 2022)
Option 2: Request to move your ticket to a different performance of The Arctic Playhouse or receive a gift certificate for the number of tickets purchased
Option 3: Be refunded the full amount of the ticket
Again, we thank you for your continued support of The Arctic Playhouse and apologize for any inconvenience this has caused. Please email us at thearcticplayhouse@gmail.com or call the box office at (401) 573-3443 to act on your tickets as soon as possible.
Thank you,
The Arctic Playhouse