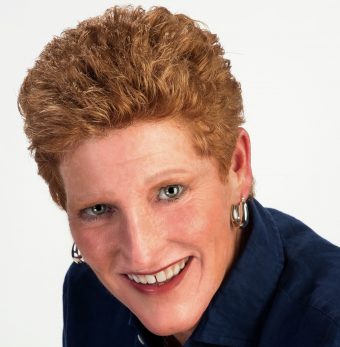 West Warwick,RI
November 30, 2021
7:30 PM

Price: $20
Buy Tickets
An evening of performance that only Michelle can deliver.  She delivers beautiful storytelling, in her own, lusty style.  She is full of music, full of soul with her heart is in every song.
Michelle Currie (singer/pianist/actor) From Broadway to pop and rock; from gospel to blues and jazz, Michelle does it all, with a gutsy voice and unique arrangements. Best known for her work at some of New England's premier piano bars, Michelle can be found every weekend working at "The Front Porch" in Ogunquit, ME. You may have seen her previously at the famed Napoleon Club in Boston, where she enjoyed a successful 12 year run, or at Boston's Encore Lounge and Club Cafe, Diamond Jim's and the Kennebunkport Inn, ME. Michelle's one woman show, "At Last", was nominated for the prestigious IRNE Award (Independent Reviewers of New England) for Best Female Cabaret Artist.
Michelle has been involved in musical theatre since the age of 8 when she did her first show with the Worcester County Light Opera Club and has been on stage or behind the piano ever since. At 13, she began accompanying the Summer Children's Theater Workshops at Worcester County Light Opera Club and continued her theatre performance with the Shrewsbury Players, Westboro Players, and the Entre' Actors Guild.
She began her professional career in Provincetown, MA, and continues to be seen in many venues throughout New England including her return to Boston's Club Cafe this coming September, and has also appeared on stage at Sculler's Jazz Club, The Lyric Stage, The Winnipesaukee Playhouse, The Mt. Washington Theatre Company at the Eastern Slope Playhouse, the White Mountain Hotel, the Ritz Carleton Hotel with the Boston Dance Company, and the Majestic Theater.
Michelle also collaborates with local musicians on a variety of songwriting and recording projects, and currently serves as Music Director at Union Church in Biddeford Pool where she can be found leading eclectic music services most Sundays. Michelle is featured on "A Seam of Song" and "Hallelujah", two CDs showcasing local musicians from the Union Church in Biddeford Pool, Maine.
Michelle debuted her first CD "Simply Red" at the beautiful Vinegar Hill Music Theater on June 26th 2017, accompanied by the incomparable Jim Rice and his band.