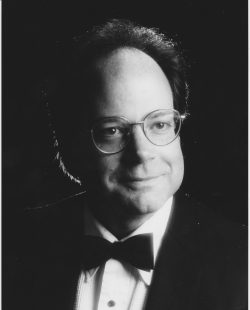 West Warwick,RI
August 30, 2022
7:30 PM

Price: $20
Buy Tickets
John Leslie of Central Massachusetts portrays the highest-paid performing pianist-comedian Liberace, and brings his music, humor and wardrobe to life!
John Leslie is a music director, stage director and actor from the Worcester, MA. area. He has performed his Liberace show since 2014 in many central MA towns and in San Jose, California. He enjoys entertaining as "Mr. Showmanship."
Other acting credits include Sancho in "Man of LaMancha," Ebenezer Scrooge in "Scrooge," Narrator in "Joseph and the…Dreamcoat," Sister Mary Amnesia in "Nunsense, Amen," and Roger DeBris in "The Producers."
Some of his favorites as a Music Director have been "Titanic," "Once on This Island," and, of course, "Godspell" with Ida Senerchia-Zecco.