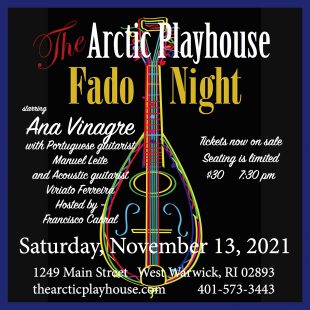 Written by: Ana Vinagre

West Warwick,RI
November 13, 2021
7:30 PM

Price: $30
Buy Tickets
Blues is to the Mississippi Delta, Fado is to an emotional, indefinable yearning for love and for times past.
In New England, Ana Vinagre is without question one of the most respected fadistas. From national music festivals to private events, Ana Vinagre has commanded a loyal audience since she started singing in public in 1978.
Since then, Ana has recorded best selling albums and CDs and was awarded a MCC Traditional Arts Apprenticeship Grant to work with renowned Fado artist, Catarina Avelar.