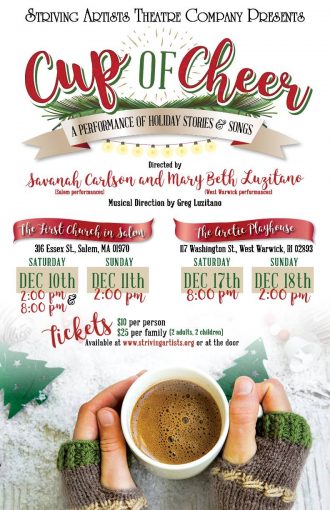 West Warwick,RI
December 17 @8pm, 2016
December 18 @2pm, 2016
8:00 PM

For the 8th year in a row, Striving Artists brings their unique holiday show to New Englanders. Cup of Cheer is a family-friendly holiday show filled with scenes, monologues, and songs all centered around the holidays brought to you by Striving Artists Theatre Company. All of the scenes and monologues have been written by local playwrights from the New England area. Sweets, cocoa, coffee, raffles, music, and laughs. What more could you need in the holiday season? Be prepared to have a laugh with Striving Artists Theatre Company!