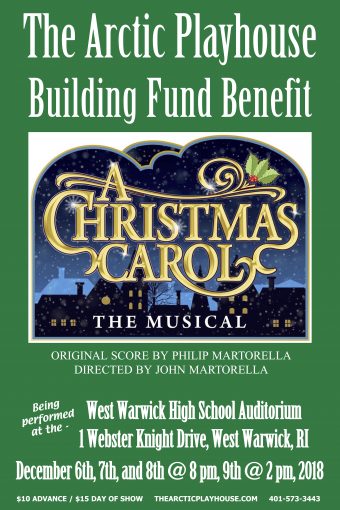 Written by: Charles Dickens

Directed by: John Martorella
West Warwick,RI
December 6, 7 and 8 @ 8 pm and December 9 @ 2 pm , 2018
8:00 PM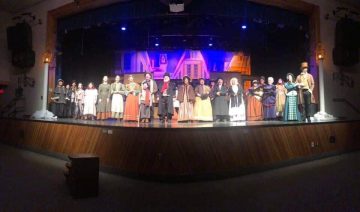 Written by: Charles Dickens
Original Score by Philip Martorella
Lyrics by Philip Martorella & John Martorella
Featuring: Terry Simpson, Chantell Marie Arraial, Jeff Monte and Mike Daniels
DECEMBER 6th performance is already SOLD OUT! Be sure to buy your tickets early.
This year "A Christmas Carol" performances will be held at the West Warwick High School Auditorium, 1 Webster Knight Dr, West Warwick, RI 02893
As miserly old Ebenezer Scrooge falls asleep in his dingy quarters on Christmas Eve, three ghosts appear, each revealing to Scrooge the wrongdoings of his life and what will happen if he continues in his evil ways. He is racked with fear and remorse and sets out on Christmas Day to bless with his newfound generosity all those whom he has neglected and abused.