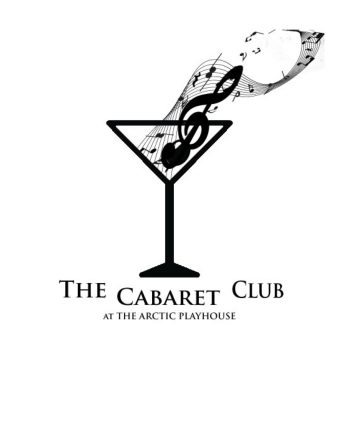 1249 Main Street
West Warwick,RI
April 30, 2019
7:30 PM

Price: $18 advance / $20 day of show
Buy Tickets
Hosted by Ida Zecco
Featuring award winning, professional, cabaret artists for the first hour and an open mic for the second hour. Bring your music! This is an evening of fine entertainment, surprises and prizes!
April 30 – John Abernathy and Ida Zecco
May 28 – Brian Patton
June 25 – Valerie Sneade
July 30 – Wayne Patenaude
August 27 – Nicolas King
September 24 – Diane Carey
October 29 –Eden Casteel
November 26 – Michelle Currie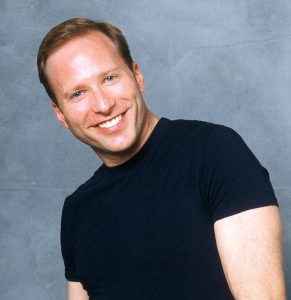 John Abernathy –
In 2005, John Abernathy was featured in the 16th Annual New York Cabaret Convention at Lincoln Center in a tribute to Broadway composer Jerry Herman sharing the stage with legendary performers Lee Roy Reams, Michael Feinstein, Marilyn Maye, and Mr. Herman himself. That same year, he also received a nomination for Best Male Cabaret Performer from the Independent Reviewers of New England (IRNE) for his show A Cock-Eyed Optimist in Boston. John has appeared as an actor in many theatres across the country and toured internationally as pianist and soloist with the musical group Up With People including a performance with the National Symphony Orchestra. His CD's Look Straight Ahead and Live Out Loud! are both available http://www.john-abernathy.com/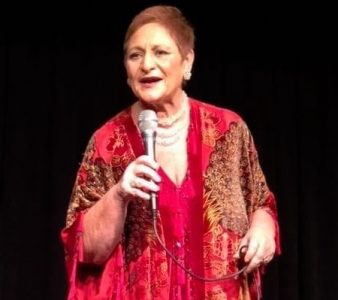 Ida Zecco –
IRNE Award Winner for Best Group Performance in PrimaVera!
Top Ten Performances of the year —Bay Windows
Guest Artist—Mabel Mercer Cabaret Convention, 15th anniversary gala, Town Hall, NYC
Independent Reviewers of New England (IRNE) Award Recipient for Best Female Vocalist
Last appearing as the Grandmother in Neil Simon's "Lost in Yonkers," and her sold out one-woman holiday show, "A Song for the Season," both produced at The Arctic Playhouse, we are happy to have Ida as both this evening's guest artist and the host of The Cabaret Club Series.
Ida Zecco has been an international artist and educator for over 30 years. Ida earned her Bachelors of Music in voice/cello at the Mozarteum Academy of Music, Salzburg, Austria and studied with Rudolf Knoll, performing artist and member of the Vienna and Berlin Opera companies. She was also a student of the late Carl Orff in composition and theory, completing a Masters in Music Therapy at the Orff Institute, Salzburg, Austria. Ida also performed the soprano lead in Carl Orff's Carmina Burana, under the Maestro's direction and also the lead role in Orff's Die Kluge. She made her European debut at the Salzburg Festival in the role of Pamina in Mozart's, The Magic Flute, under the direction of Herbert von Karajan. She later acquired a Masters in Fine Arts in acting and direction at the London Academy of Music and Dramatic Arts, London, England. She has also studied at the Actor's Studio, NYC and with Uta Hagen at HB Studio in New York City, New York. Ida has taught master classes in vocal coaching and theater arts (acting, directing and comedy) at Harvard University, Boston University, Rhode Island University, New York University, University of Connecticut and Emerson College.
Ida is a professional actress and a member of Actor's Equity Association (AEA). Her theatrical career includes leading roles in opera, drama, comedy and musical theater throughout the New England, New York City and European areas. To Boston audiences she most known for her roles as Barbara DeMarco, Mrs. Shubert or as Sgt. Mikey Thomas in Shear Madness, at the Charles Playhouse. She has also made several TV appearances on Fox's, America's Most Wanted, and Spencer for Hire.
Her first successful CD release A Song for Christmas has sold over 40,000 copies world-wide, is followed by the CD release, Better to Have Loved… to high critical acclaim from Cabaret Scene Magazine, InTune Magazine International. New England Entertainment Digest, and Cadence Magazine.
She currently performs regularly in several of her her one-woman show produced for theater that combine stand-up comedy, monologues and music; "Estro-Gin & Tonic," "A Song for the Season," "Lesser is More," and "Thanks for the Mammaries."
Along with her music director/arranger, Jim Rice, their most recent project is "Thanks for the Mammaries: a salute to women and those who love them." Jim Rice and Ida have also collaborated on a Las Vegas show package with a 7- piece orchestra performing a tribute to Louis Prima, Keely Smith, Sam Butera & "The Witnesses" called PrimaVera!. PrimaVera! was a nationally touring tribute band.
Ida has performed at some of the world's most prestigious venues: Carnegie Hall • Alice Tully Hall • Town Hall • Mechanics Hall • Jordan Hall • Regattabar • Scullers Jazz Bar •The Park Plaza • The Charles Playhouse • Worcester Foothills Theater Company • Worcester Forum Theater • Trinity Repertory Theater • Don't Tell Mama's • Music Festivals: Paris, Rome, Milan, Tokyo, Salzburg, Berlin, Cologne, Brussels, Denmark, Helsinki, Beijing, Vienna, Hong Kong, Singapore, Toronto, Montreal, Vancouver. www.idazecco.com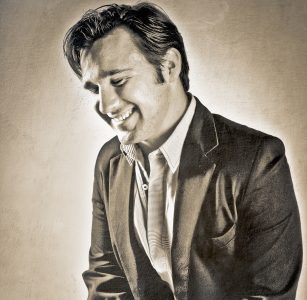 Nicolas King –
Nicolas King has been performing since age 4. He was seen first on Broadway in 'Beauty & The Beast', then in 'A Thousand Clowns' opposite Tom Selleck, and 'Hollywood Arms' directed by Hal Prince, all before age 12. Other credits include 8 consecutive annual performances on The Jerry Lewis MDA Telethon, Carnegie Hall, Lincoln Center, 'The View', 'Today' show, 'Liza & David', 'Sally Jesse Raphael' and twice on 'The Tonight Show' with Jay Leno.
Other career highlights include originating the role of "Oscar" on Discovery Kids' "Kenny The Shark", as well as over two dozen national Television commercials. His 'Oscar Mayer Lunchables' commercial went international, and won the Golden Marble Award in 1998.
Nicolas went on the road with his mentor Liza Minnelli to perform as her opening act from 2002-2012. The Mabel Mercer Foundation awarded Nicolas their coveted 'Julie Wilson Award' at the 2010 Cabaret Convention at Lincoln Center. He's the recipient of the 1995 Talent America Award, 2012 BISTRO Award for Outstanding Performer of the Year, 2015 AMG Heritage Award for Artist of the Year, as well as receiving a Grammy consideration for his latest album, "On Another Note" with jazz great Mike Renzi (available now on CDbaby, Apple iTunes and other music retailers.) Listen To Nicolas King At: http://www.cdbaby.com/Artist/NicolasKing. http://www.thenicolasking.com/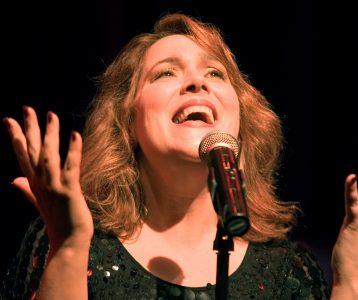 Valerie Sneade –
Valerie is more than just an award-winning Singer. She's an all-around ENTERTAINER. If you've seen Valerie Sneade perform, you're probably already a fan. If you haven't … well, you're in for a real treat. You'll find yourself laughing, clapping and tapping your feet and singing along!
She has been hailed by critics as a "bundle of energy" with "a vibrant stage personality" … "witty and thoroughly entertaining" and "one of the top performers in the country."
Valerie has played to packed houses across the nation … on stages ranging from The Grand Ole Opry to top level nightclubs in New York City and Boston. She has been cast in Equity musical theater productions where she has shared the stage with Broadway states … and she has sung with symphony orchestras from Massachusetts to Florida.
A belter and a soprano – with a near three octave range – she can be just as effectively whisper a lilting ballad as knock a show tune out of the ballpark. An all-around entertainer, Valerie complements her superb vocal talents with a disarmingly wacky sense of humor that charms and engages her audiences – not to mention leaves them laughing. Audiences as diverse as those from small-town senior citizens to suburban Baby Boomers to the sophisticated Manhattan cabaret set have been entertained by her dynamic performance. Valerie has opened for international recording artists such as The Four Aces and Al Martino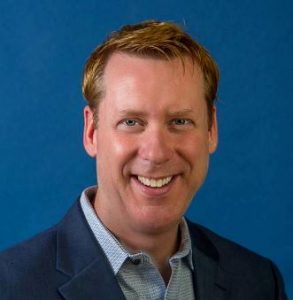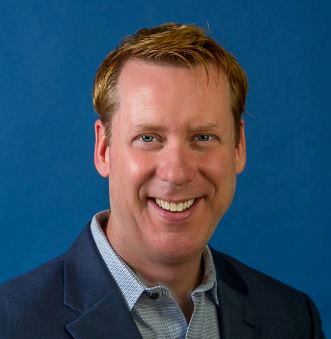 Brian Patton –
As a singer, pianist, and coach, Mr. Patton has performed throughout the Northeast and New York City for over 20 years. A graduate of the Hartt School of Music in West Hartford, CT, he also did graduate studies in Music Education at Central Connecticut State University. His vocal group "16th and Savoy" performed regularly at Don't Tell Mama in NYC, and his IRNE award winning "At the Movies" group performed a series of musical reviews with regular appearances at Scullers Jazz Club, Boston.
Mr. Patton accompanied Broadway actress Jackie Hoffman when she performed her one-woman show "The Kvetching Continues" at the Boston Center for the Arts and he also led the onstage band for Joan Rivers's appearances at the Wilbur Theater in 2007. He has recently been hired as artistic director to develop and direct a series of cabaret performances in a new collaboration with CONCORA and TheaterWorks.https://www.clubcafe.com/event/brian-patton-broadway-hump-day/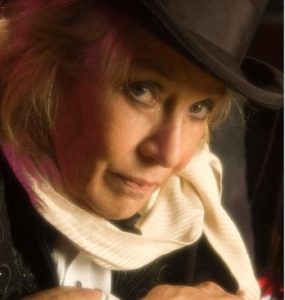 Diane Carey –
A native of Massachusetts, Diane is now a Rhode Islander and performs in greater Boston, Cape Cod, Rhode Island and Connecticut area venues. Her warm contralto sound style blends jazz and cabaret elements with emphasis on the personal meaning of the song story. She is noted for her diverse repertoire that draws from the American Songbook, Broadway shows, contemporary pieces and French songs. Besides performing at numerous New England clubs and restaurants, she has delighted audiences with a number of cabaret shows including a New York debut of a Beatles cabaret with fellow artist Sheryl Altman.
She studied vocal technique privately with Broadway veterans Teri Ralston and Karen Shepard and jazz legend, the late Rebecca Parris. She attended numerous cabaret symposiums to advance her cabaret skills. Among her mentors are Lina Koutrakos, Karen Mason, Barry Kleinbort and Andrea Marcovicci. dianecareysings.com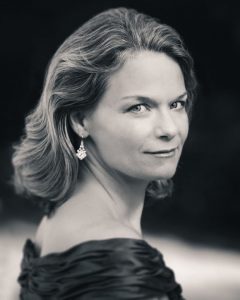 Eden Casteel –
Eden Casteel teaches voice and piano in her Wakefield, Rhode Island studio and online. Eden performs regularly as an actor and pianist in scripted and improv shows, and cabaret. Eden is also a founding member of Collegium Ancora, a Providence-based professional vocal ensemble. Eden is the current president of the Rhode Island Chapter of the National Association Of Teachers of Singing, the world's largest organization devoted to supporting singing instructors and their students. Eden is also a member of the Rhode Island chapter of the American Guild Of Organists and is an itinerant pianist, organist, and cantor. She is also the volunteer coordinator ChoirNews, an online listing of choral events in southern New England.
"A stunning coloratura soprano" with "a great sense of comic timing," Eden's favorite roles include Francesca Johnson in The Bridges Of Madison County, Victoria Grant in Victor/Victoria, Mrs. Lovett in Sweeney Todd, Adele in Die Fledermaus, Yum-Yum in The Mikado, and an usual pairing of Susanna and The Queen Of The Night in a production of Peter Shaffer's Amadeus.
Eden's love of history led her to create Quonnie: The Musical, an original children's show about the history of the Quononchontaug area of southwest Rhode Island. After six years of live performances, Eden wrote and produced Quonnie The Movie in the summer of 2017.
Eden holds a Master of Music degree from The University of Maryland At College Park. Her Bachelor of Music Degree is from The University Of Cincinnati College-Conservatory Of Music. She is a Level III graduate of Somatic VoiceWork (The LoVetri Method).
http://www.edencasteel.com/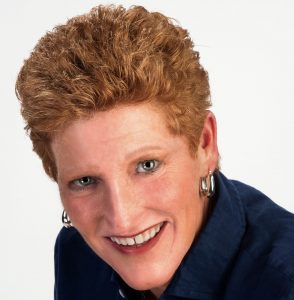 Michelle Currie –
Michelle can be seen at The Front Porch in Ogunquit several nights a week, and at various other local venues around New England.  Check her calendar for dates & details.  And on the spiritual side, Michelle serves as Music Director for  Union Church in Biddeford Pool,  leading eclectic music services there most Sundays.
Michelle is thrilled to present the culmination of her work in her new CD, Simply Red, and to have performed some of her favorites to a SOLD OUT house at the beautiful Vinegar Hill Music Theatre last June where she recorded her live concert.
The famed Napoleon Club in Boston was Michelle's premier stage for a successful 12 year run.  She could also be seen at Diamond Jim's at the Lenox Hotel, Sculler's Jazz Club, The Lyric Stage, the Encore Lounge, and Club Café between appearances at  Block Island, Provincetown, Mount Washington, Kennebunkport and Ogunquit.   "At Last" Michelle's one-woman show was nominated for Best Female Cabaret Performer in 2005's prestigious IRNE awards.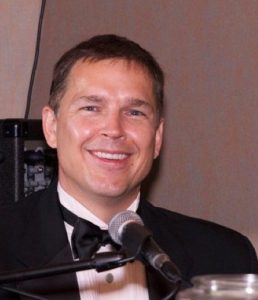 Jim Rice –
JIM RICE (music director/arranger/ pianist), of New York City and Boston, is an accomplished and diverse music director, arranger, and pianist of many styles. Jim has performed in hundreds of theaters and concert halls throughout Europe and in every state except Hawaii. Abroad, Jim has been the musical conductor for the European-Broadway tour of Ken Hill's Phantom of the Opera, as well as pianist for the Broadway production of Grease in Zurich. He has also toured nationally with Man of La Mancha and Camelot.
Mr. Rice is the creator and music director for a tribute show, Primavera!, which celebrates the Las Vegas years of Louis Prima & Keely Smith. Primavera is backed by a seven-piece band and was honored with the 2005 IRNE award. Primavera has been performed at numerous premiere venues including The Big Arts Theatre in Sanibel Island, FL and The Fox Theatre at Foxwoods Casino in CT.
In 2009 he musically directed "Dear Miss Garland" at Stoneham Theatre in Massachusetts for which he also provided arrangements and orchestrations. It will be reprised there this summer. With director Russell Garrett, he was co-creator of "Holiday At The Hills " at the Worcester Foothills Theatre. Other regional theatres Jim worked at include The American Stage Festival (NH), Olney (MD), North Shore Music Theatre (MA) Kansas City Starlight (MO); The Tennessee Williams Fine Art Center (FL); San Carlos Opera House (FL), Ogunquit Playhouse (ME) as well as The Westside Arts and Westbank Theatres (NYC).
For Ida Zecco Jim performed her critically acclaimed Estro-gin & Tonic in Boston and NYC, and orchestrated her show "Songs For The Season" for her guest performances with The Thayer Symphony Orchestra (MA) and Charlotte Symphony (FL). For John Oneil he wrote the orchestrations for Back To Ennnniskillen and So Kaye: The Songs of Danny Kaye which have been performed at a multitude of venues thoughout the country including MusicFest, one of the country's largest music festivals in Bethlehem, PA.
Jim Rice is also the Music Director and contributing arranger for Three Swingin' Tenors. He peforms with them regularly and is the creator of their 2009 Holiday show. Cabaret rooms he has played include The Duplex and Dannys Skylight in NYC, and The Cosmopolitan Club in New Hope PA. Localy in Boston he has appeared at the Regattabar, Ryles, Skullers Jazz Club, and every available Sunday at Club Cafe with Colleen Powers.
Jim has also musically directed and arranged numerous shows for Valerie Sneade including "The Streisand Songbook" recently performed with the Charlotte Symphony for which he was also a featured soloist. As arranger for her debut CD Let Me Be Strong. Jim received great critical acclaim for his work. His arrangements have been described as "marvelous" by The Boston Herald and "sophisticated and richly-crafted" by Cabaret Scenes in New York City.
Jim regularly contributes orchestrations to the Key West Florida POPS for Female Impersonator Extraordinaire Mr. Randy Roberts. Jim has written numerous orchestrations for singers including Broadway's Brent Barrett, Terri White, Debbie Gravitte, and Leroy Reams. These arrangements have been performed by many orchestras including the Festival of the Atlantic in NJ; Thayer Symphony in Leominster, MA; Las Vegas Philharmonic The Hartford Symphony, Plymouth Symphony, and the Albany Symphony, NY.